Doors to the Vancouver Tea Festival opened on March 7, 2020 to old faces and new spaces. The event moved from its natural home at Vancouver's Dr. Sun Yat Sen Classical Chinese Garden to debut its seventh edition at the rarefied if remote Nikkei National Museum & Cultural Centre in Burnaby.  According to the festival organizers, the event had simply outgrown its former digs and like the frog in the old haiku, leapt into new waters which nevertheless felt as familiar as koi to an at-large otter.
And as with previous years, the venue was awash with the sound of water surfacing in kettles and pouring over cups.  Although one of the organizers told me this round's ticket pre-sales surpassed previous years', Day 1 at least had a comfortable buffer between booths. The main entrance opened to a hall about the size and dimensions of an indoor volleyball court in Nikkei's main hall with stalls arranged lengthwise on the two far walls and two rows back-to-back down the centre, enough to house some 20+ vendors and over 200 teaficionados over the weekend.
One of the things I look forward to most every year is the chance to emerge like Bodhidharma from my tea cave and see what's been going in Vancouver outside of Xishuangbanna, B.C.
This year, I followed up with retailers I hadn't seen before and learned about some cool projects happening in the larger tea community. I met Tea Sparrow co-founder Michael Menashy, who heads an international subscription-based tea cooperative, with member-organized tea bundles and up-voted loose leaf blends sent out for $20/month; recipes with monikers like "Organic Ginger Turmeric", "Blueberry White", "Organic Cocoa", "Strawberry Champagne", "Organic Cherry Roast Green"... suffice it to say the word organic comes up a lot.
There were also tea producers from a bit farther afield, like 8 Corners, who harvest their Korean greens on a volcanic island in the East China Sea and sell them locally in their Belcarra, B.C. workshop, where they also host the Belcarra Tea Festival. I found a local retailer mashing together Vancouver's two favourite non-alcoholic brewed concoctions. Called Wize Monkey Coffee Leaf Tea, they tout exactly what the name suggests: loose leaf coffee leaves processed as tea. I'll give that a moment to sink in...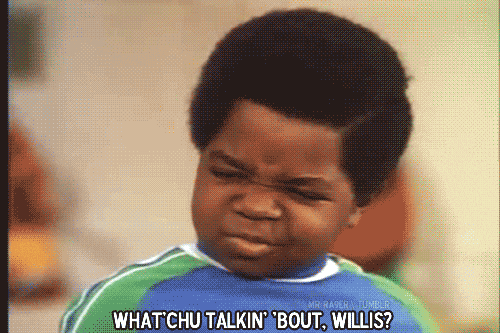 For an additional $5-$10 select vendors hosted curated tea experiences, tastings and talks in an exhibition room adjacent to the event hall. Topics like pu'er ecstasy and piratic hijinks were acquitted alongside tea philosophy and how-tos. The matcha workshop co-hosted by Jared Nyberg of Courtney matcha purveyor JagaSilk and Vancouver's own Japanese tea partigiano Pedro Villalón of O5 Rare Tea Bar was one of the most memorable for the sheer fun of watching two geeks fuss over their hierophanic gadgetry.
The pair walked a baker's dozen of us through a somewhat impromptu demo of their whirring matcha grinder that cost about a Buick: a stainless steel composite imported from Japan that mimics the old process of crushing tencha leaves under a stone mill to produce matcha powder. As an adjunct to the exhibitions, vendors also took turns offering tastings from their festival booths on the stage overlooking the convention floor, some tastings were paid but many were included with general admission (assuming you got there early enough to snag a seat!)
The convention floor was fairly buzzing on Sunday by the time I made it out of bed and on a skytrain. Cubbies were busier, cups fuller and the elbow room much more... elbowy. That's to the organizers' credit, as they made no mean headway towards filling the roughly 400-capacity space on Day 2.
Besides the platform they give tea vendors to source a parched market, the organizing team also did its part to dispatch audiences' thirst with their gungfu tea sideshow, hosted by the usual suspects of the Vancouver tea crew. This year, the Tea Festival's own Michael-Bryan Gampp, aka Baron von Sillywoof, held court alongside Forest Amsden of Portland's Zuo Wang Tea Shop. Teaficionados are a cloistered bunch, so besides everything else it boasts, the Tea Festival also provides us this opportunity to get together and for the sun to dapple our pasty, tea-hued epidermis with its rays, if just once a year.
And speaking of Chinese tea, some of our old favourites were out in force: Daniel Lui of The Chinese Tea Shop steeping to keep everyone placated and Vancha offering some smooth aged heicha among other rotating yixing steeps. A couple of new discoveries on the scene (for me at least) were Claudia of Teakan Co. offering a seasonal care package of directly-sourced Chinese oolongs, and the local art gallery Sunzen which offered a steady flow of attendees to take a break from the frenzy of tea service, have themselves a seat... and be served more tea. Where, I submit to you gentle reader, is the deficit?
For more local events, tastings and exclusive sittings, keep up to date with Vancitea or get in touch directly!
Additional photography courtesy of Conor Provenzano